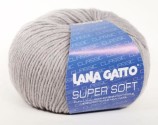 House of hobbies är en säljagentur som representerar flera välkända varumärken inom garnbranschen.

Vi representerar även det portugisksa familjeföretaget New Old company som producerar en stor kollektion med knappar och sybehör.

För att läsa mera om våra agenturer kan du gärna gå in på deras hemsidor :

www.sheepuycolors.com
www.newoldcompany.com
www.lanagatto.it
www.rellana.de
www.knittingfever.com

House of hobbies is a salesagency which represents several wellknown brands within the yarnindustry.

We even represent New Old company, a producer of fine buttons and haberdashery.

Please click on the respective link above to read more about our agencies.