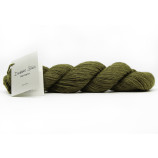 House of hobbies är en säljagentur som representerar flera välkända varumärken inom garnbranschen.

Vintern 2015 blev vi europa-agent för Sheep uy colors från Uruguay som producerar läckra handfärgade garner.

Hösten 2017 blev vi agent för Sverige och Norge för Designer Yarns som distrubuerar varumärken så som Debbie Bliss, Louisa Harding, Amano Yarns, Lotus, Mirasol, Juniper Moon Farn och Brittany Needles.

Vi representerar även det portugisksa familjeföretaget New Old company som producerar en stor kollektion med knappar och sybehör.

För att läsa mera om våra agenturer kan du gärna gå in på deras hemsidor :

www.sheepuycolors.com
www.newoldcompany.com
www.designeryarns.uk.com
www.rellana.de

House of hobbies is a salesagency which represents several wellknown brands within the yarnindustry.

In the winter of 2015 we became the european representative for Sheep uy Colors from Uruguay which is a company that produces fantastic handdyed yarns in wool and merino.

In the summer of 2017 we were also appointed as the agent for Designer Yarns in Sweden & Norway.

We even represent New Old company, a producer of fine buttons and haberdashery.

Please click on the respective link above to read more about our agencies.