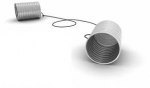 House of hobbies sweden
Baggängsv. 14
691 45 Karslkoga
Sverige- Sweden


Epost/Email :
Thomas - thomas@houseofhobbies.se
Tel 0046 737 69 74 79

Har du en garn- /handarbetsaffär och vill sälja några av våra produkter är du välkommen att ta kontakt via telefon, mail eller kontaktformuläret till höger.

If you have a yarn-/handicraftstore and would like to resell our products please do not hesitate to contact us via phone, mail or the contactformula to the right.

House of hobbies är registrerat för f-skatt och moms.